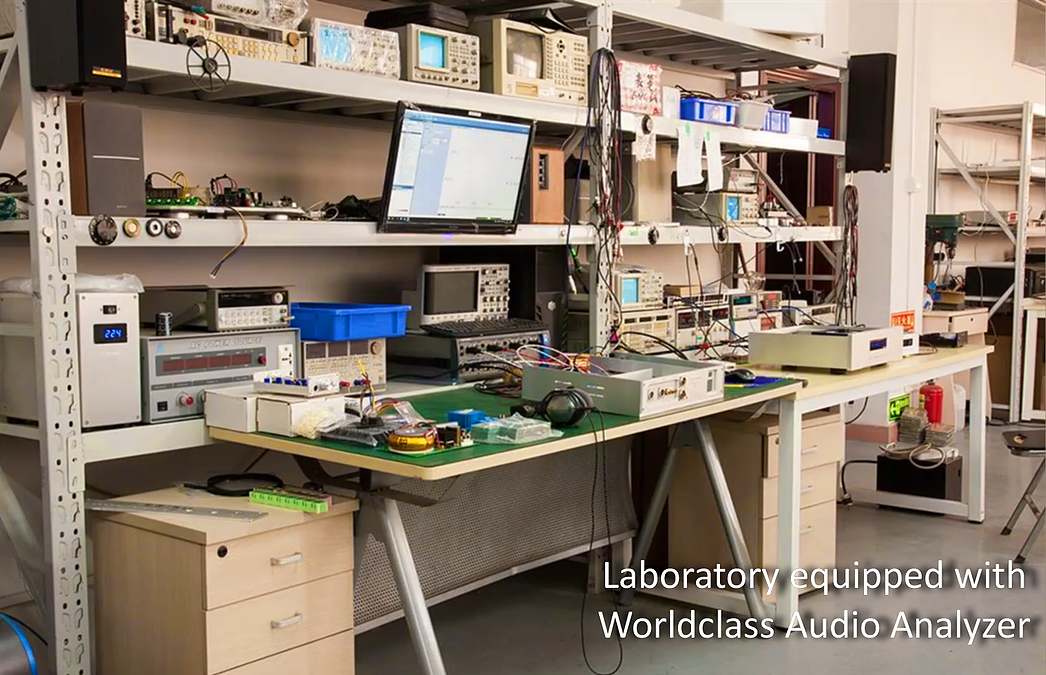 Audio Analyzers
Audio Precision AP525
​Agilent Oscilloscope 200Mhz
Agilent Signal Generator
​Agilent Desk Multimeter
​HP Lab Audio Analzyer
Applent LCR meter​
Fluke Multimeter
JBC Soldering Stations WTB, Cardas, Mundrof, Audionote solders
Our Quality
Products sold at Dacman Audio are selected at the highest possible quality to meet audiophile' requirements – both in term of the sound quality and long-lasting operability.
We set a high expectation for the manufacturers, enforce good manufacturing practice in compliance to our specification. Each product is mandatory to go through comprehensive Quality Control & Quality Assurance, including the world-class Audio Analyzer AP525 test by the certified engineer and a minimum of 100hrs factory burn-in.
We set ourselves apart from just being a yet-another-audio-equipment dealer. At Dacman Audio, a customer-centric business, we pride our customer service, strive to serve you better – our customers.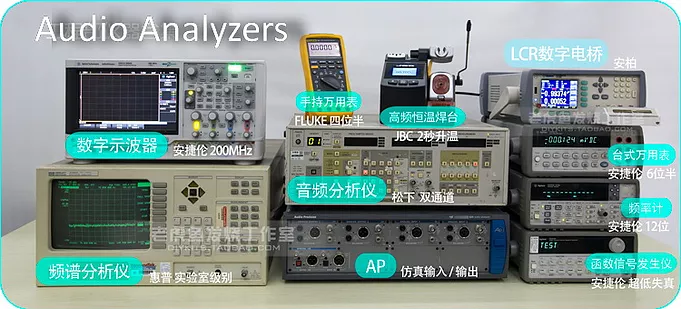 Comprehensive Warranty Coverage
Peace of mind Warranty! While each component is measured and verified to be in perfect working condition before shipping to your home, sometimes things still go wrong. Which is why we offer our Peace of Mind Warranty that covers any manufacturing defect for three years (or otherwise where stated) after the product arrives to your door.
Note: Tampering with the product will void the warranty.
All products purchased from the Authorized Distributor are covered under this policy. Customer shall bear the import duties and taxes whenever applicable. Refer to Authorized Distributor warranty terms.
​Return / Refund Policy
We run an honest business, we strive to keep the cost low, therefore, effectively pass down the saving to you, our customer. We do not support return / refund of any product.
Thank you for your kind understanding.